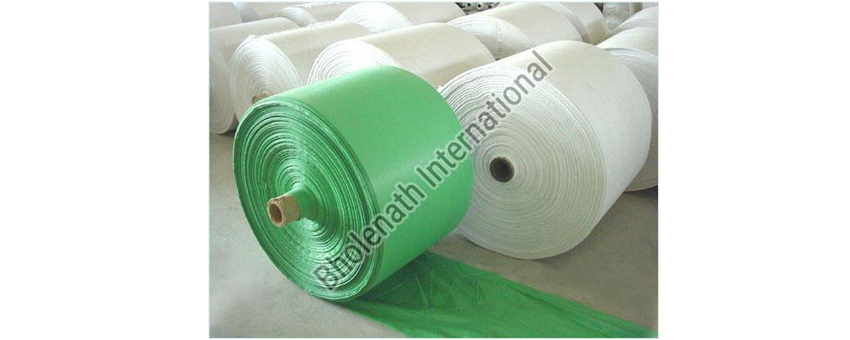 It has rightly been said that Polypropylene Woven Fabric is the emperor of the packaging industry. And it is rightly so in every sense. It is not only used in mass quantities but also it is the preferred choice of many because it has many attributes that make it desirable.
It has gained its popularity in both the international as well as domestic markets. Almost every industry today requires polypropylene woven bags for packaging their products as it is very convenient to do so.
Polypropylene Woven Fabric – Its Description
It is a type of material that is made of purely thermoplastic resins. These resins are manufactured by a procedure called polymerization. And you will easily find polypropylene woven fabric in laminated as well as unlaminated forms. But if you buy the laminated form it gives your packaging an extra protective layer to it. This helps the products to withstand the rigors and stress of transportation.
The Properties Of Polypropylene Woven Fabric
Polypropylene woven fabric has certain properties that give it the characteristic properties that it has. They are:
• PP woven fabric does not stain easily and is non-toxic in nature
• The bags can easily be cleaned, stored or destroyed
• The fabric has the property of withstanding bacterial reactions and even does not react with other chemicals. It is non-reactive in nature making it the ideal material for the storage and transportation of reactive chemicals
• It is a weather-resistant material making it the most ideal material for packaging all throughout the year
• The polypropylene woven fabric is a material that is long-lasting. It can also be reused making it very environment-friendly
• It has integral hinge property
• PP woven fabric is semi-rigid and translucent
• It is resistant to heat and chemicals
• It has a low density and high melting
The Superiority Of Using Polypropylene Woven Fabric
There are numerous benefits that the material has over others giving it that edge that makes it the perfect choice as a packaging material. It has numerous advantages like:
1. Extensive Choice In Variety
Jute bags have limited usage but polypropylene bags have a wide variety of products to choose from. Every industry has a unique sort of packaging material in the form of PP woven fabric that is ideal for that specific product unique to that industry.
2. Can Be Perfectly Printed
The polypropylene woven fabric is just the thing that every industry needs when it comes to getting their names and details printed on it. You can just about print anything and everything that you want on the bags.
3. The Ambidexterity Of The Material
The material is highly ambidextrous in nature. It is highly resistant to all weather types, chemicals and also can withstand any amount of fatigue. The material is translucent and has integral hinge property which makes it a very versatile material. It thus has a wide range of applications in many industries.
The Manufacturing Of Polypropylene Woven Fabric
Polypropylene is manufactured by slurry, solution and gas phase processing. In this process, the propylene monomer is put through heat and pressure with a catalyst system. Polymerization is attained at low temperature and pressure.
The product that is obtained as a result of this procedure is translucent and can easily be coloured. When naphtha is cracked with ethylene, polypropylene is obtained. It is then separated by low temperature fractional distillation.
The Different Grades Of Polypropylene
There are generally three different grades of polypropylene. The three grades are homopolymers, block copolymers and random copolymers. But the most common grade of polypropylene used is the homopolymers. It has a wide range of applications and is known as the General Purpose Grade. This is used in the manufacture of polypropylene woven fabric.
The Processing Of Polypropylene
It can be processed by any thermoplastic processing method. It can be manufactured by extrusion blow molding, injection molding, general purpose extrusion and expanded polypropylene methods.
The Various Applications Of Polypropylene Woven Fabric Bags
Polypropylene woven fabric is mainly used in the manufacture of bags that are in everyday usage in almost all industries. There are many reasons why the fabric has been chosen over others in the packaging industry as has already been discussed earlier. Now if you talk about the application in various industries they are as below:
• Packaging Of Agricultural Products
• The Food Packaging Industry
• In The Field Of Geotechnical Engineering
• In The Tourism And Transport Industry
• For The Meeting Of Daily Necessities
• Manufacturing Of Flood Control Products
• Special Woven Bags
Conclusion
Polypropylene is a very eco-friendly material as it can be melted, recycled and made into various other products. As it is a very long lasting product, it can repeatedly be used any number of times. Thus it reduces waste and pollution to the environment. It is very easily available nowadays with many manufacturers of Polypropylene woven Fabric in Gujarat.